Preparation time

5 mins

Cooking time

25 mins

Difficulty

Serves

2 people
2

4

2 strips

1/4 Cup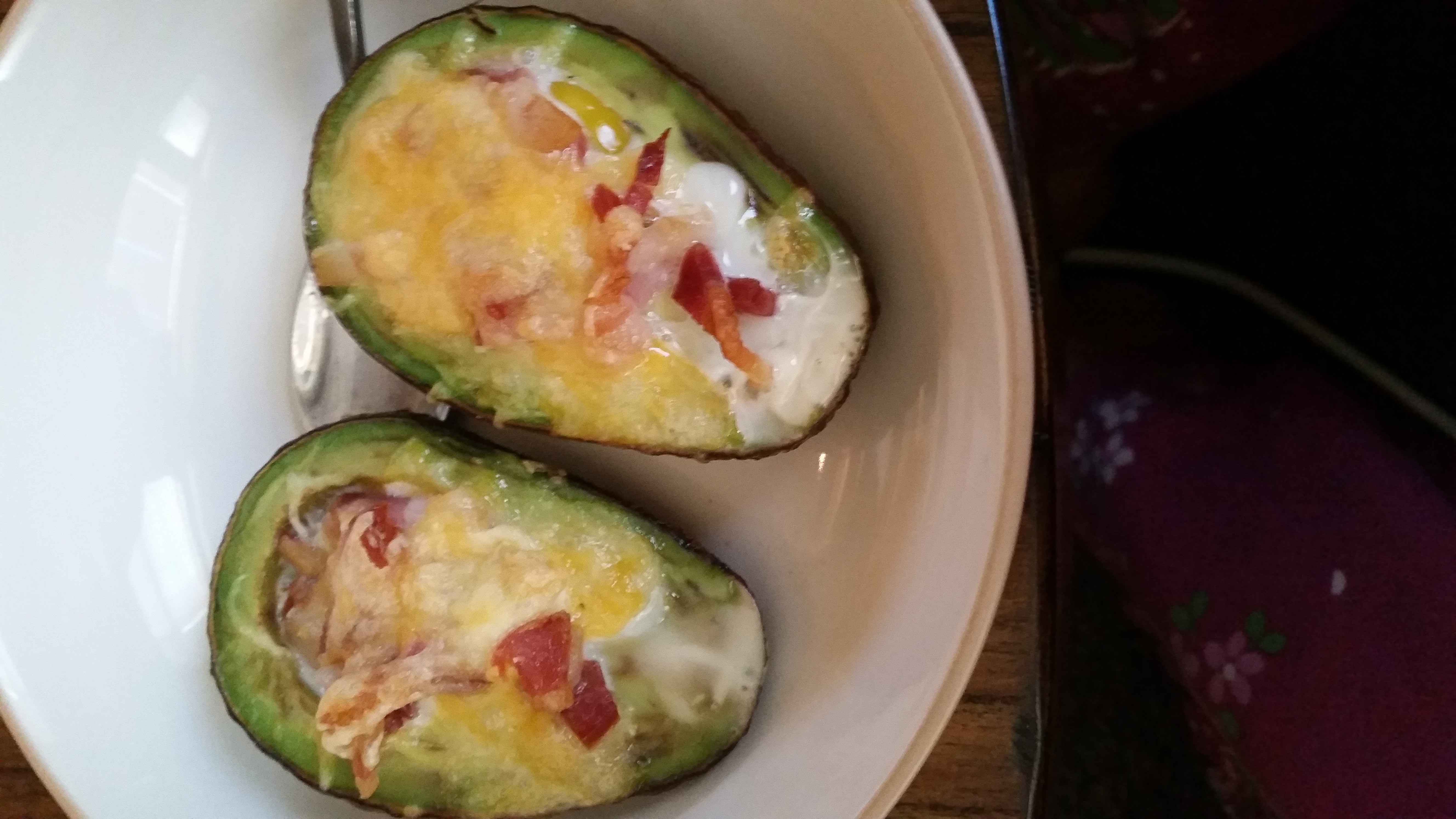 Great way to get your protein on any morning!
Preheat over to 425 degrees.
Cut avocados length wise and remove the seed in the middle. (I would recommend that you can scoop our a but more of the avocado where you removed the seed to make more room for the eggs)
Place avocado halves in lightly greased baking dish with the scooped out center upright.
Crack one egg per half of the avocado and place one egg in the center of each avocado.
Sprinkle uncooked bacon pieces and cheese over the egg and avocado.
Place in oven and bake for 25 minutes. Remove and let stand and cool for 5 minutes before enjoying this breakfast delight.