Preparation time

15 mins

Cooking time

12 mins

Difficulty

Serves

24 people
Meal course

Posted by

Posted on

March 17, 2016
2 Cup

1 Cup

1 Cup

1 1/2 Cup

2

1/2 Tsp

1 Tsp

2 1/2 Cup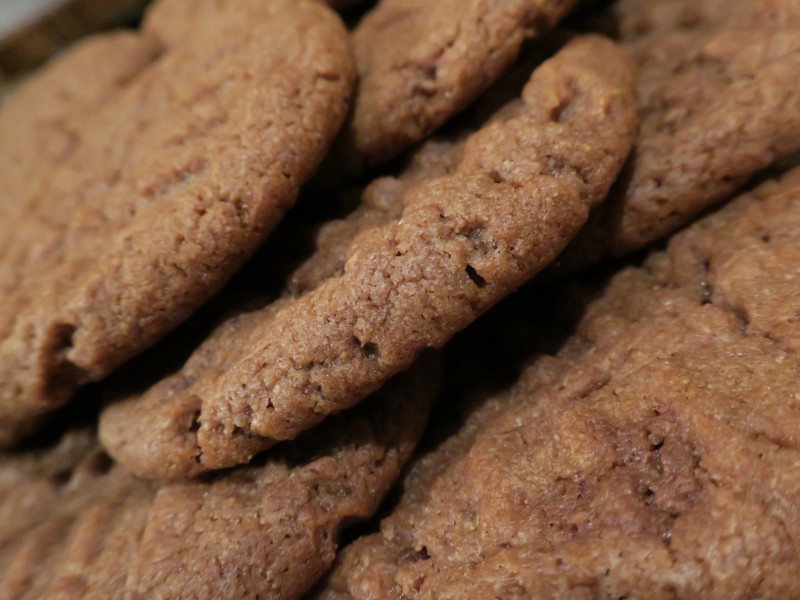 Pre-heat oven to 350 degrees and lightly grease cookie sheets.
In large bowl cream room temperature butter with both types of sugars.
Add Chocolate Peanut Butter to the sugar/butter mix and mix with electric mixer until completely blended. ** I like to use The Peanut Butter Co. Dark Chocolate Dreams Peanut Butter for this recipe.
Break up bananas and add to mixture. Mix until there are no lumps.
Mix in salt, baking powder and lastly the flour until fully mixed.
roll into 1 1/2 inch balls and place on greased cookie sheets about 2 inches apart. Use a fork and lightly press down in a criss-cross fashion.
Bake for 12 minutes.
Let cool for 1 minute before removing from cookie sheet and placing on a cooling rack to cool completely.
Enjoy!