Preparation time

5 mins

Cooking time

20 mins

Difficulty

Serves

4 people
Meal course

Posted by

Posted on

April 25, 2016
1 clove

1/4 Cup

2 Tbls

1/4 Tbls

2 Tbls

2

1 Tbls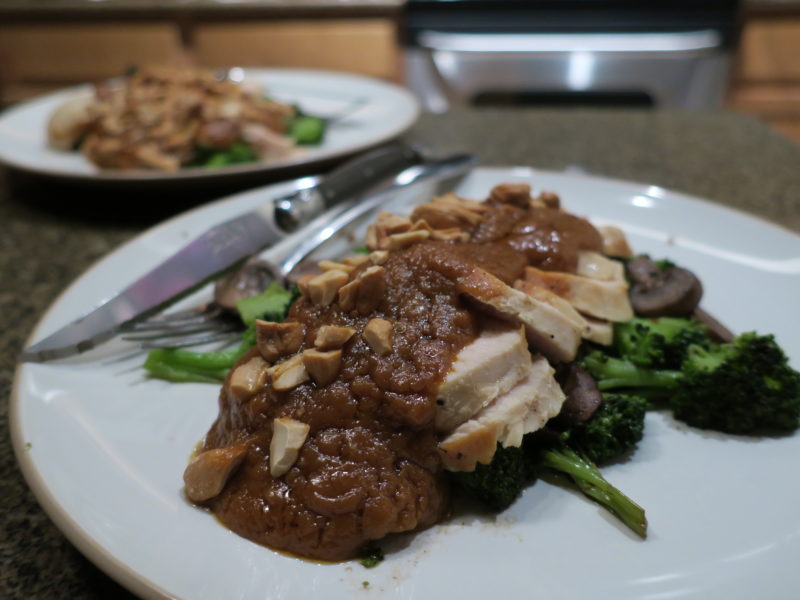 I added cashews (cause I love them!) you can, of course add any type of peanut you like as a topper to this quick and easy dinner.
Either on a grill or in a lightly oiled skilled, cook chicken until internal temp. reaches 165 degrees. (about 25 minutes)
Place any kind of peanut putter in a sauce pan with chopped garlic and bring to light simmer.
add sugar, soy sauce, and pepper flakes (sriracha sauce).
after peanut butter sauce has cooked for about 2 minutes add in water and stir until completely mixed with peanut butter mixture.
cook for about 5 minutes and cover cooked chicken breast with some steamed veggies and or rice.