Preparation time

10 mins

Cooking time

30 mins

Difficulty

Serves

4 people
Meal course

Posted by

Posted on

September 1, 2016
4

1/2 Cup

1/3 Cup

1 Tbls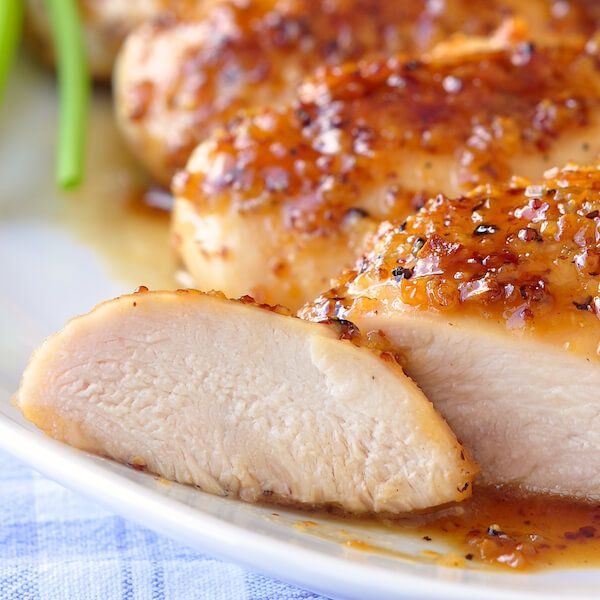 Pairs great with steamed broccoli and garlic mashed potatoes.
Place chicken breasts in large plastic zip-lock baggie.
Whisk together honey, soy sauce, garlic and fresh grated ginger root in a medium bowl.
Preheat oven to 350 degrees.
Pour half of this sauce over the chicken in the baggie and let marinate in the refrigerator for at least 15 minutes or up to 4 hours.
Line a baking sheet with either foil or a silicone baking sheet.
Place marinated chicken on lined baking sheet making sure to give gaps between chicken breasts.
Place baking sheet in oven and bake for 25 minutes until you reach an internal temperature of 160 degrees.
Cover chicken with foil and let sit for 10 minutes before serving.
While chicken is cooling place the remainder of the sauce in a pan on the stove top and bring to a boil then reduce and heat on a low-medium heat to simmer for 4 minutes.
Remove sauce from heat and let cool until thickened.
Cover chicken with glaze just before serving.