Preparation time

25 mins

Difficulty

Serves

12 people
Meal course

Posted by

Posted on

September 1, 2016
1

1/4 Cup

1/4 Cup

3/4 Cup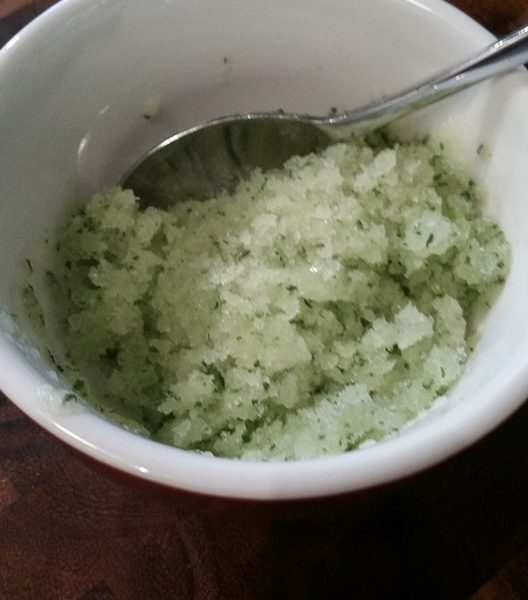 Great summer dessert…can be made ahead and kept in the freezer for up to two week!
Cut a whole honeydew melon into chucks and place in blender along with lime juice and sugar. Puree until smooth.
Add roughly chopped fresh mint in blender and pulse.
Pour mixture in a 4 1/2" x 8 1/2" loaf pan (or 1 1/2 quart size freezable container) cover and place in freezer for 6 hours or overnight.
To serve, let stand in room temperature for about 5 minutes before scraping ice into a bowl or cup.